Revitalizing into a
captivating and
sustainable shopping center
WP Retail Invest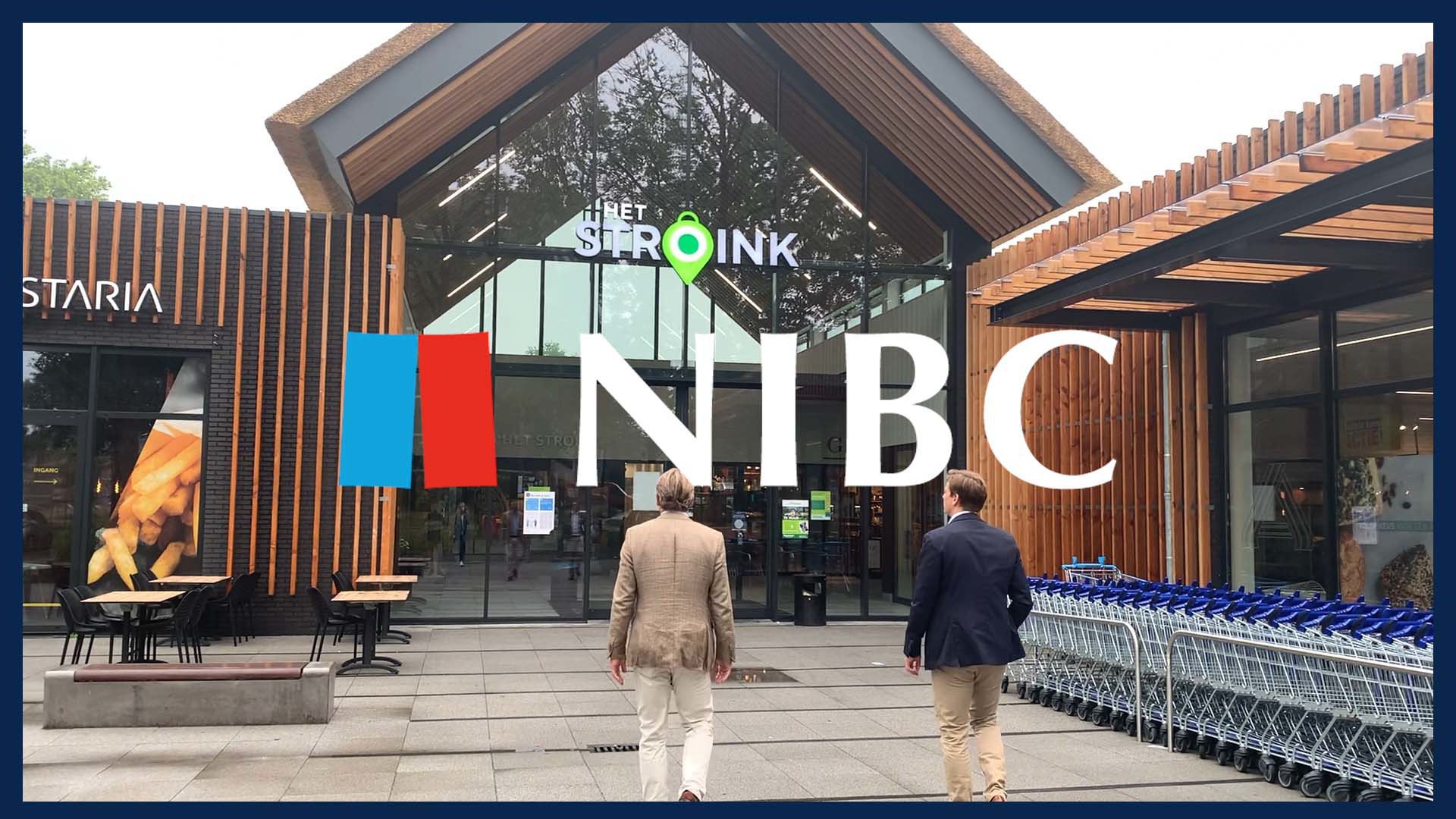 A conversation with Gert-Jan Veldkamp and Roderik Lüschen of WP Retail Invest
The real estate projects financed by NIBC are spread throughout the Netherlands. This is also the case in Enschede, where "the greenest neighborhood shopping center" shopping center Het Stroink, has undergone a beautiful redevelopment. A great project by Gert-Jan Veldkamp and Roderik Lüschen of WP Retail Invest, who focus on redeveloping and making neighborhood shopping centers more sustainable into attractive places to buy and meet.
"The redevelopment of Het Stroink has had a long preparation. We bought it in 2016 and construction and renovation began in late 2019. We built it very phased, namely in six phases. First, the building itself was tackled in phases from one entrance to the other. Then the infra, the public area, was also set up. It was a very complicated operation, all the stores also had to stay open, and it finally succeeded after a year and a half. In April 2021, the mall opened."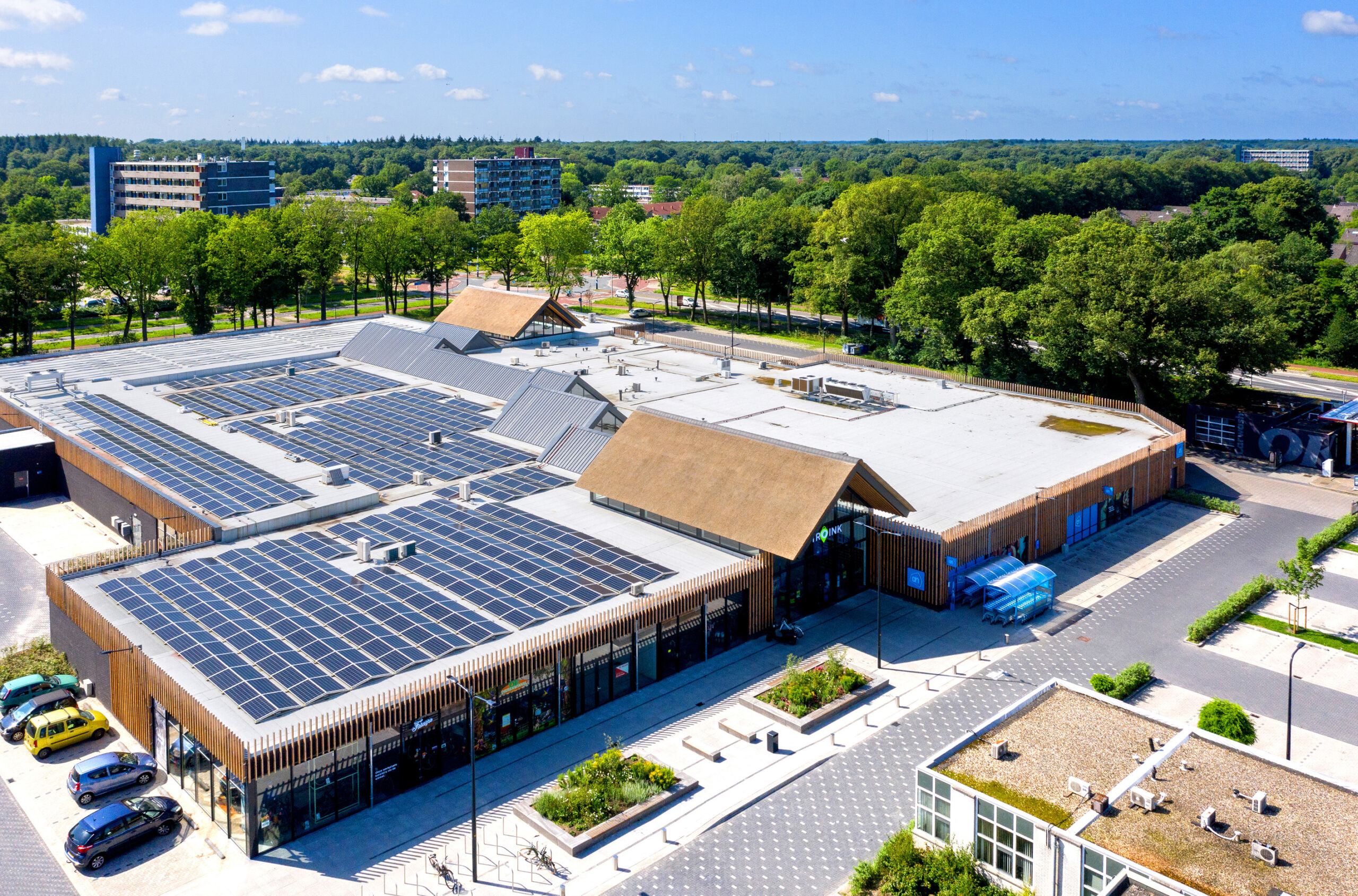 Developed in the 1970s, redeveloped for the future
"Shopping center het Stroink was developed in the late 1970s, which is also when the neighborhood was created. It grew organically over time, with pieces added in the 80s and 90s. When we bought it in 2016, we had the goal of revitalizing it, redeveloping it. It had a supermarket and more of a neighborhood plus function. But with the arrival of a second supermarket, the mall functions at the neighborhood level where we can draw people from a little further away. In addition, het Stroink is distinguished by a higher quality in storefront and now architecture and appearance. The shopping center has a thatched roof and a completely new entrance. We are quite proud of that."
Sustainability and revitalization
"Het Stroink has been completely revitalized. We made some major interventions in the shopping center, demolished and added a lot. We also had the goal of making it more sustainable. Major steps were taken by making the shopping center more heat-resistant and minimizing the risk of flooding. Among other things, the bitumen (roofing membrane) is white, which makes it repel heat, so to speak. In terms of water collection, the parking lots have been opened up so that the water sinks into the ground and does not go straight into the sewer system. Also, the entire roof has been fitted with solar panels. Those are some of the measures we did, plus you have to comply with building code, that you have to insulate the building."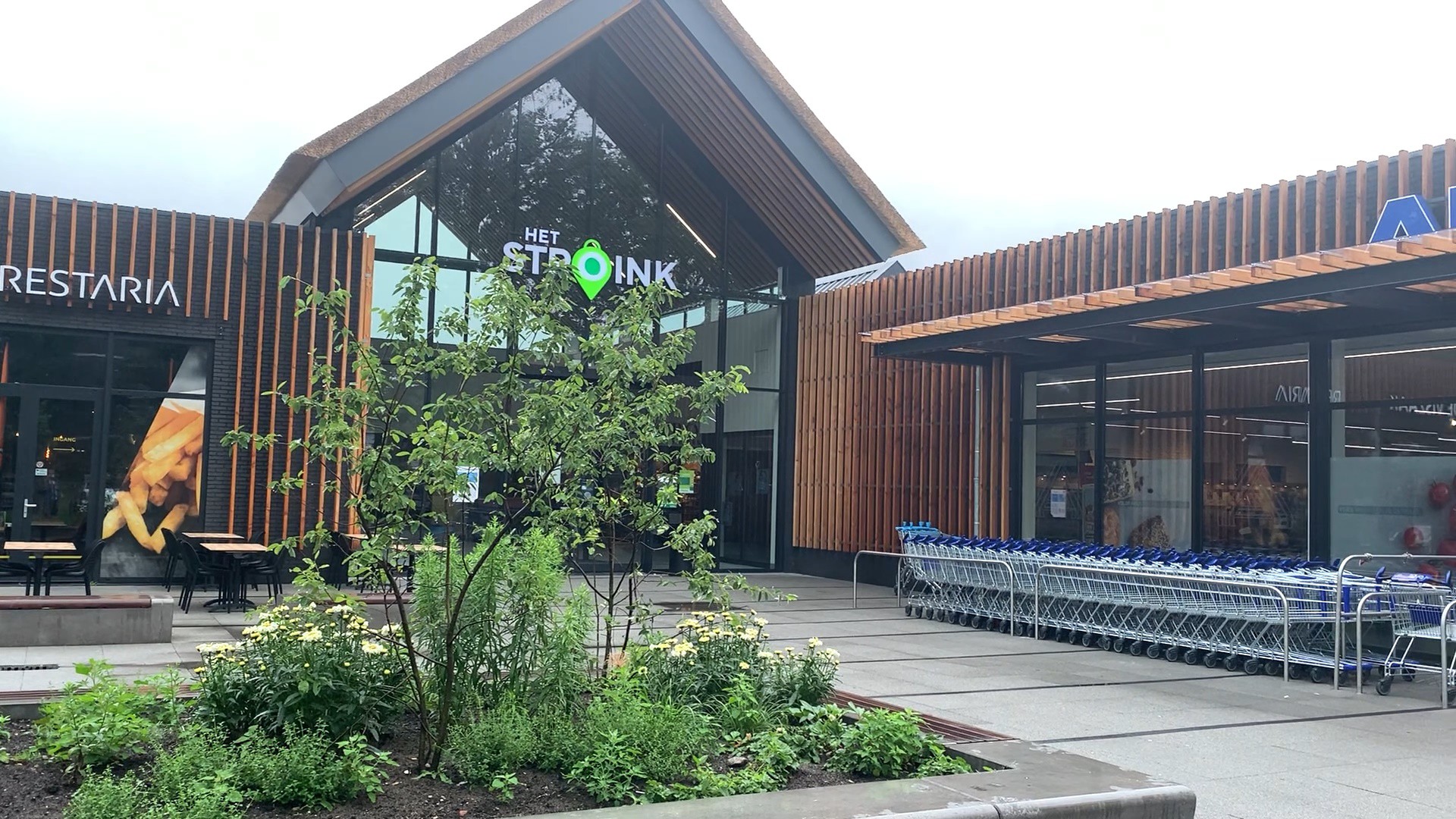 Getting on with a reliable partner
"We came to NIBC from another project we financed with a NIBC subsidiary, namely OIMIO. We noticed that there was decisive decision-making there, dedicated; if yes is said then we also go ahead and there is also a clear planning, we complete the process and then work towards that and it works. And that proved again in this case. That was a very pleasant cooperation in which NIBC also had the assistance of an external lawyer known from the world of real estate. So with several hands you can make quick claps and big steps and that is what happened here and we are very happy with that. Other parties are often navel-gazing; "Corona, difficult, retail, are they going to make it". While the segment in which we operate, a shopping center with daily groceries and daily necessities, has seen a huge increase in sales over the past year and a half. All in all, a reliable partner who is knowledgeable, acts quickly and gives us deal security. Especially in our acquisition process, that is very important that we depend on the partner and can rely on it in the process."
We encountered decisive decision-making from both financier OIMIO and NIBC. In an uncertain time from Corona, NIBC quickly gave us certainty. It was a very pleasant cooperation.

NIBC is a reliable and knowledgeable partner that gives us deal security.